Pools have come a long way since we were youngsters.
Remember the smell of chlorine, red, itchy eyes and your sisters hair tinged green? Then there were hours spent vacuuming, testing and balancing chemicals. The water was often cold, but you didn't care. The fun of diving for rings, "bombs away" and dunking your friends more than made up for it. After all, that was all part and parcel of owning a pool back in the day; but not anymore!
Today we have much healthier, enjoyable and easier options. Aqua Technics are pioneers in pool technology, which means you get a better choice of features.
Make sure you choose a better pool.
Here's why you'll love our pools

You'll have your new pool in three days, not three months.

Fibreglass is a natural insulator, but our pools have the added benefit of a ceramic core, providing additional layers of insulation that other pool manufacturers don't offer

With a smooth gel coating surface,  our pools prevent the growth of mould and algae.

Manufactured in an ISO9000 accredited factory.

Manufactured in a controlled environment; not exposed to dust, insects or the elements.

Coated in Pool ColourGuard® for protection from the sun and chemicals.

Built to withstand movement and virtually impossible to crack, a ceramic core provides added structural strength.

A pool with Pool ColourGuard has a brilliant, high gloss finish never before seen on swimming pools.
Find out what makes our pools so superior
Check out the features and benefits below.
For colour and shine that never fades
Pool ColourGuard® is only available with our pools. Pool ColourGuard® is the world's first and only surface protection system for fibreglass pools
It provides superior defense against chemicals, water and ultra violet rays for pool colour that will not fade, even after years of regular use. Keep your pool looking new with Pool ColourGuard®
Choose ISO9000 Manufactured
For a perfect finish, constructed to the highest standards
The most reliable way you can be assured your pool is free of defects is to choose a pool manufactured in an ISO9000 accredited and audited factory.
Pools that are constructed on-site are open to the elements: weather, surface dust and insects. What's more, the quality of the coating is only as good as the skills of the person spraying it on. How can you be certain they're applying enough to get thickness and consistency in the fibreglass finish?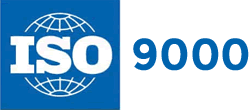 Choose Lifetime Guarantees
A pool is a big investment, so you'll want the assurance it will last for decades, not mere years. Aqua Technics offers the world's first Lifetime Interior Surface Guarantee* for FADE-FREE colour along with an Extended Lifetime Structural Guarantee*.
*Conditions apply
Because we give you a better choice
With our pools you can choose from six fantastic, shimmering colours. Create the ambience you desire with colour.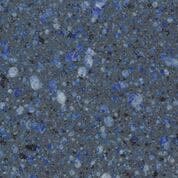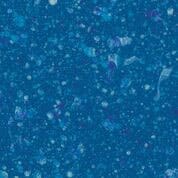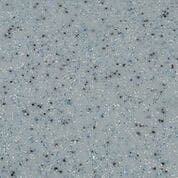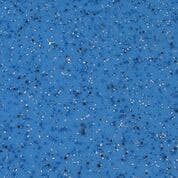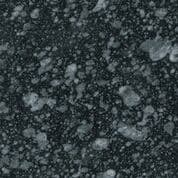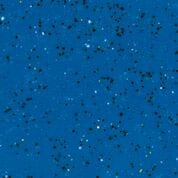 For a swim ready pool ready in just days
Imagine heading off to work one morning and coming home that night to see your new pool in the ground! It's not a dream, with Aqua Pools it's the norm.  Because our prefabricated shells are manufactured in Perth and  stocked by Aqua Technics in  Auckland,  they come ready to be installed.
For swims kinder to skin, eyes, hair and the environment
Concrete pools are porous, therefore more chemicals and ongoing maintenance is required.   Not only does this cost more, it's harsher on the environment and your skin. Fibreglass is like a huge bath, smooth, easy to clean and warmer.
You also have the benefit of upgrading to mineral salts which are softer on your skin, provide better water clarity, and added health benefits.
For added warmth & structural integrity
A ceramic core provides added structural strength. Fibreglass is a natural insulator, but our pools have the added benefit of a ceramic core, which keeps water warmer for longer.
For added durability and smoothness
Not just one layer of gel coating.  The second layer is as equally important as the initial coat, ensuring the longevity of your swimming pool.   Walking is so soft and silky; it's like swimming in a bath.
Choose a company that takes care of it all
For an easy, enjoyable process
We take care of the entire process for you: design, consent, transportation, excavation, installation and finishing touches.  As the Director and Owner of Aqua Pools, Lance personally oversees every aspect of your new pool project, so you can sit back and watch the transformation unfold. 
Choose to Save Money over Time
Because our pools offer lower ongoing maintenance
To get the best, you need to pay a bit more. But like most quality products, you'll save in the long run with added longevity and cheaper maintenance.
Over time, the look and feel of concrete deteriorates. But fibreglass lasts longer, especially with our Pool ColourGuard® technology.
What's more, our pools are built to withstand movement whereas concrete pools will sometimes crack.
The surface is highly durable and fade resistant, so you don't need to repaint it.
Cleaning is cheaper, as you'll use less chemicals.
We're not the cheapest, but our technology is the best and pays for itself over time.
Do your research, view workmanship, ask around
When choosing a pool, always make sure you do your research first and be sure you know the company you're dealing with.
With our extensive experience in fibregalss pool installations, there isn't a site or situation we haven't encountered. You can be assured of the very best advice and solutions, right from the onset. 
We consider it all, so the process is easy, stress free and without any hidden costs!